Lands Improvement is a small company that punches well above its weight, in terms of the expertise it offers and the projects it delivers.
Our team are highly skilled and experienced specialists, working together to deliver places that will continue to benefit the people who live there, for many years to come.
So, what is it like to work here? We're a small, inclusive team, who share the values of openness, integrity and willingness to make things happen.  We want to make a difference – one that lasts, and that we can be proud of.
If you'd like to work here and contribute to our goals, we would love to hear from you. Please just contact our HR team on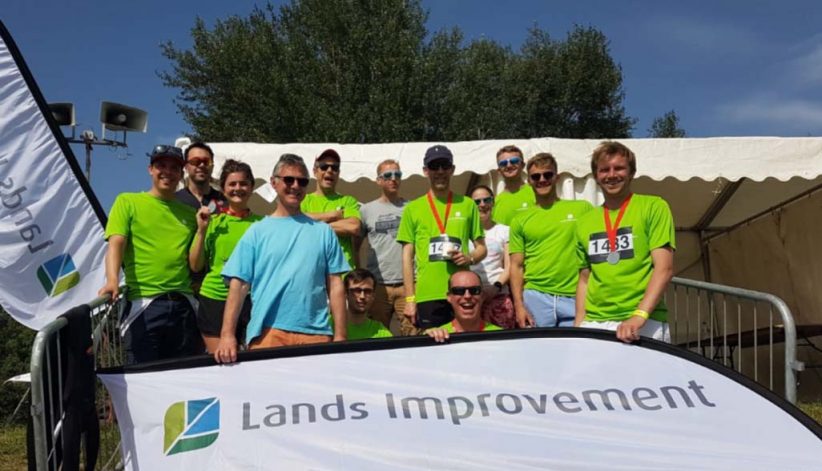 Supporting our local communities is integral to our business, and our employees play a significant part.  We encourage everyone to volunteer a minimum of one day per year to work with local communities, initiatives or charities they embrace the opportunity. Over the years, staff have helped Barnardo's to redecorate the Parkside Family  Centre in Houghton Regis and by supporting the Young Carers of Bedford's Wear it Purple day to name but a few examples.
Another way we help our employees to help others is through our charitable donations and payroll giving matching scheme. Staff donations to the charity of their choice or sponsorship monies raised are matched to a maximum of £2,500 for each person, every year. This can be anything from animal charities to sponsoring runs and supporting refugees.
In addition, the company allocates a budget for charitable donations each year and staff decide how it is spent.  In the last few years alone, we have supported LandAid, and St Mungos.
Learning and development
To ensure our people make the most of their talents, we offer a wide range of company-funded and supported learning and development programmes and initiatives. The goal is to help everyone to  further develop their skills and expand their knowledge, for career development, personal growth and to enhance  performance.
Our employees also benefit from a range of formal training programmes, whether in the form of continuing professional development, qualifications or accreditations.
While our long-established performance-review process provides an opportunity for formal career-development discussions, we find that most take place informally, as part of day-to-day communications between staff members and their managers.
Wellbeing
We take a practical, sensible and holistic approach to the wellbeing of our people. To support a healthy balance between work and home life, we provide flexible working arrangements, including part-time working, working from home and job share.
And that's not all. We also offer a range of wellbeing initiatives, including health assessments, wellbeing sessions on subjects like healthy eating and mental health, monthly massages and a cycle-to-work scheme. We also fund and support employee participation in company sports events and clubs, including cycling, squash, golf and football.