Further investment for Linmere development as Houghton Regis Management Company confirms Lidl GB for a second time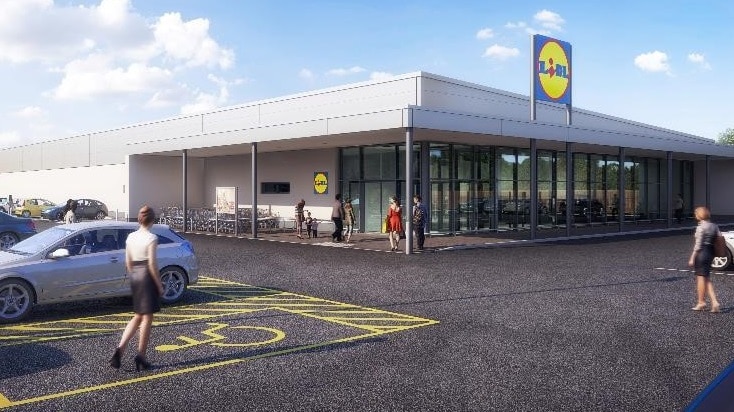 The Houghton Regis Management Company ('HRMC'), the consortium bringing forward the 650 acre Linmere urban extension in South Bedfordshire has completed the £3.345m sale of 2.11 acres to Lidl for the development of a 24,500 sq. ft. store.
The Lidl store is set to be built over the next six months within the second phase of the Linmere development and is located close to 'The Farmstead', a visitor centre and café scheduled to be opened at the end of 2021, which will serve as a community hub and a lively destination where residents, locals and visitors are welcome.
This area is key to creating the place of Linmere and providing amenities for the planned 5,000 homes, the first phase of which is already being brought forward on site by housebuilders Bellway Homes and Barratt Homes The first show homes are open and first occupations are expected in June.
With over 190 acres of public green space, the equivalent of 62 cricket pitches, Linmere is focussed on creating a place where wellbeing is prioritised and outdoor living is a way of life.
On behalf of its consortium partners Aviva Investors and the Diocese of St Albans, Lands Improvement is leading on the development of Linmere, which will ultimately deliver up to 5,000 homes, 1.25 million sq. ft of distribution and up to 1 million sq. ft of retail, office and leisure development, together with associated open space, schools and community facilities.
Nigel Reid, Development Director of HRMC said:
"This latest investment in Linmere by Lidl will deliver an important asset for the whole community. Lidl supermarkets have become hugely popular in Great Britain in recent years, and we expect the store to be an essential part of the Linmere amenity offer."
Lidl GB's Regional Head of Property, Jason Buckley commented:
"We are delighted to confirm plans to open a new store in Houghton Regis, which marks another milestone in our ambitious store expansion programme. We've seen incredible demand for Lidl stores across the country and look forward to offering our quality products and incredible value to shoppers in and around the Linmere area. We are firmly committed to helping boost the local economy by creating new jobs and working with local suppliers in the construction of the new store."