Lands Improvement acquires Bedfordshire estate for major residential development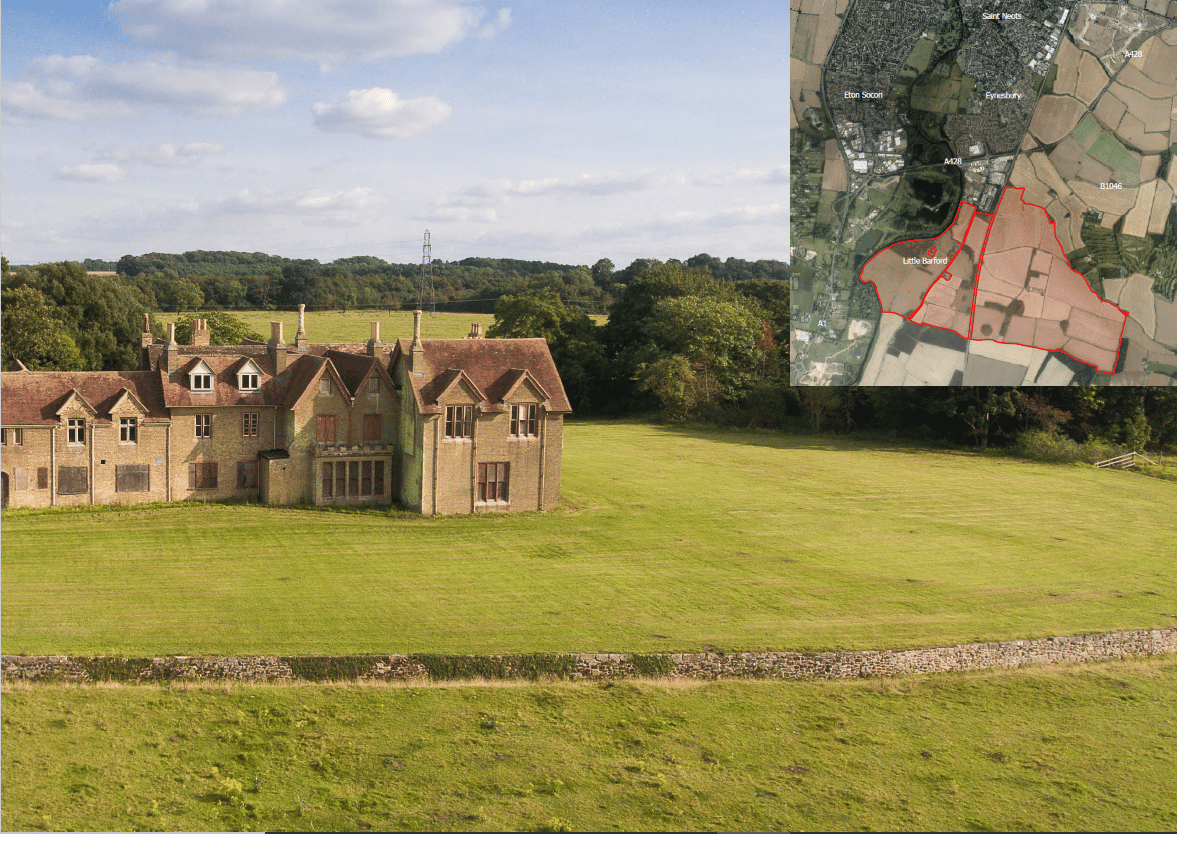 Lands Improvement Holdings ('Lands Improvement'), one of the UK's leading strategic land development companies, has unconditionally acquired the freehold of the Alington Estate in Bedfordshire with a view to delivering a significant strategic residential development in the region of 4,000 new homes.
The acquisition underlines Lands Improvement's growth ambitions as it looks to take on more large-scale development opportunities across the UK.
The agricultural estate of the late Nigel Alington comprises 1,119 acres at Little Barford south of St Neots, one of the largest towns in Cambridgeshire. It includes 17 tenanted properties, as well as a vacant Manor House in need of renovation, a Listed farmhouse and a disused former schoolhouse.
Located within the administrative area of Bedford Borough Council (BBC), the site has been identified for approximately 4,000 dwellings and supporting infrastructure within the recently published draft local plan.
It is also set to benefit from significant investment in major transport infrastructure  improvements planned for the area. These include the A428 Black Cat to Caxton Gibbet upgrade project, which will see a new road built through the eastern half of the site, as well as the final section of the East West Rail (EWR), the new railway line being created between Oxford and Cambridge, which includes options for a new train station on, or to the south, of the site.
Lands Improvement will now begin working with tenants, Bedford Borough Council and local stakeholders on proposals for a high quality, community-led scheme, which seizes the outstanding placemaking opportunity the estate offers.
With a portfolio comprising approximately 4,000 acres and 28 live projects, Lands Improvement has  a wealth of experience and a proven track record of masterplanning sites of this scale, making the necessary early investment in infrastructure and placemaking to ensure the delivery of high quality and sustainable communities.
James Stone, Managing Director at Lands Improvement, said:
"This site is a great fit for Lands Improvement in terms of our ability to make a long-term financial and professional commitment to planning and delivering places where people want to live. Starting with the people who already call the estate home, our team will work diligently to involve the whole local community in securing a sustainable future for Little Barford and its surrounding areas."