Lands Improvement agrees land promotion deal for major Essex site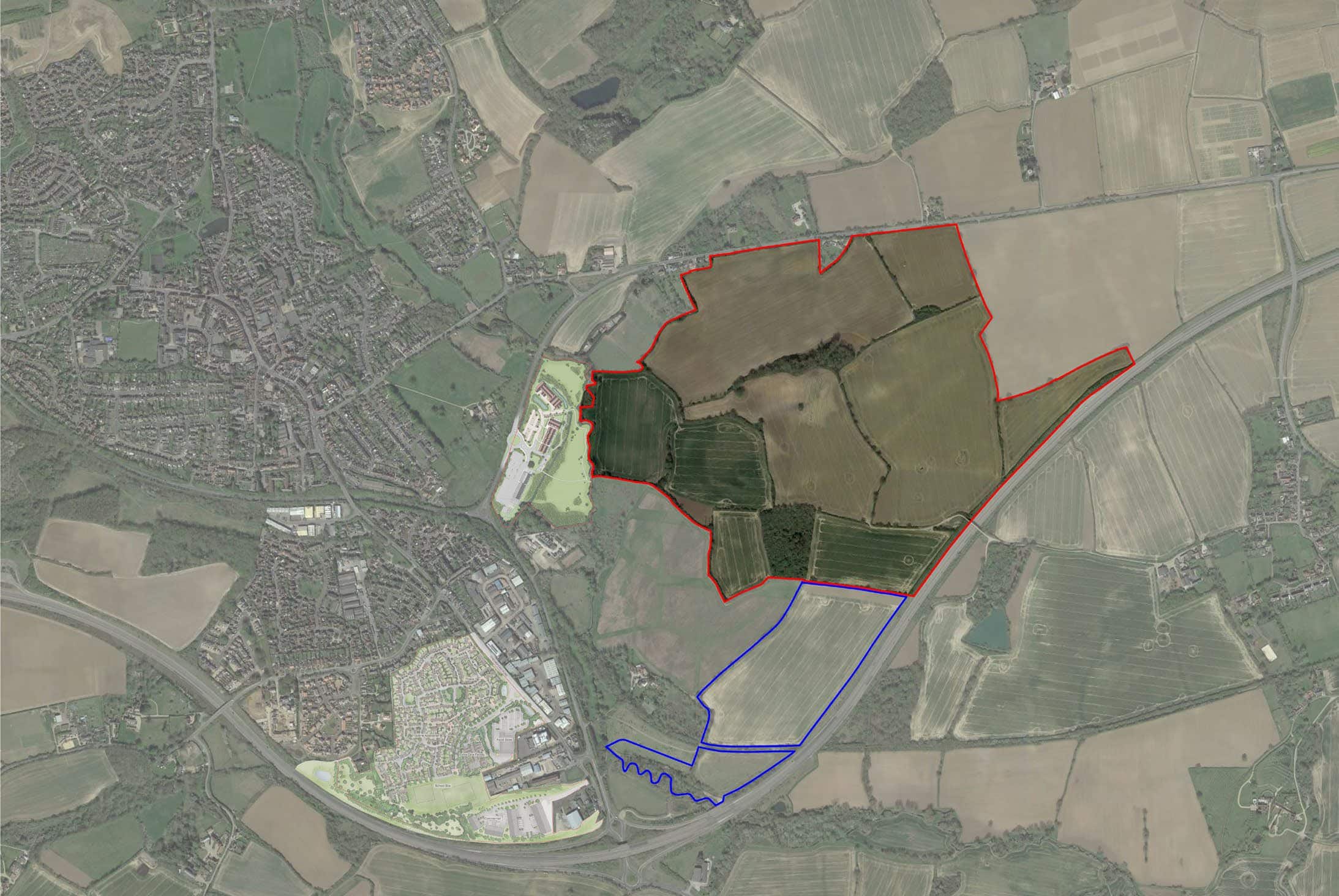 Lands Improvement has entered into a land promotion agreement on 212 acres east of Great Dunmow in the Uttlesford district of Essex.
Located a mile from Great Dunmow town centre between the B1256 Braintree Road and the A120 dual carriageway, and only 8 miles from Stansted Airport, the site, which currently comprises arable land, will be promoted alongside the construction of a solar farm which was given planning permission in 2015.
In response to high housing need in Uttlesford and the District Council's 'call for sites' in Spring 2021, the landowners are now working with Lands Improvement on plans for a sustainable housing development as an extension to Great Dunmow. The masterplan  includes a new local centre and primary school, a network of new walking and cycle routes and up to 1,300 energy efficient homes set within 90 acres of green infrastructure, comprising open spaces and recreation areas.
The local development of up to 15,000 new homes by 2040 has been identified as necessary by central government. Uttlesford District Council is currently producing a new local plan after previous attempts, including proposals for three garden communities at Easton Park, North Uttlesford and West of Braintree, totalling 18,500 homes, were withdrawn.
With a portfolio comprising approximately 4,000 acres and 28 live projects, Lands Improvement has significant experience of masterplanning sites of this scale, making the necessary early investment in infrastructure and placemaking to ensure the delivery of high quality and sustainable communities.
Lands Improvement's research-based and community-led approach to placemaking, conceived in conjunction with the social enterprise and research institute Create Streets, means dynamic and thriving public spaces and high-quality public realm form a large component of all its schemes, including for the proposed plans at Great Dunmow.
James Stone, Managing Director at Lands Improvement, said:
"There is an exciting opportunity here to not only deliver much needed new homes but also to establish a new community for Uttlesford. Alongside the landowners, we look forward to working with stakeholders, including Uttlesford District Council, the local community and businesses, to develop proposals that will offer local people of all ages an alternative place to live in this very desirable area. Lands Improvement is a long-term partner, and all our projects are focussed on maximising housing and community benefits; creating sustainable, healthy and happy places for people to live long into the future."
Roger Hayward of Fenn Wright acted for the landowners in the marketing and selection process.