Lands Improvement take part in JLL Property Triathlon 2019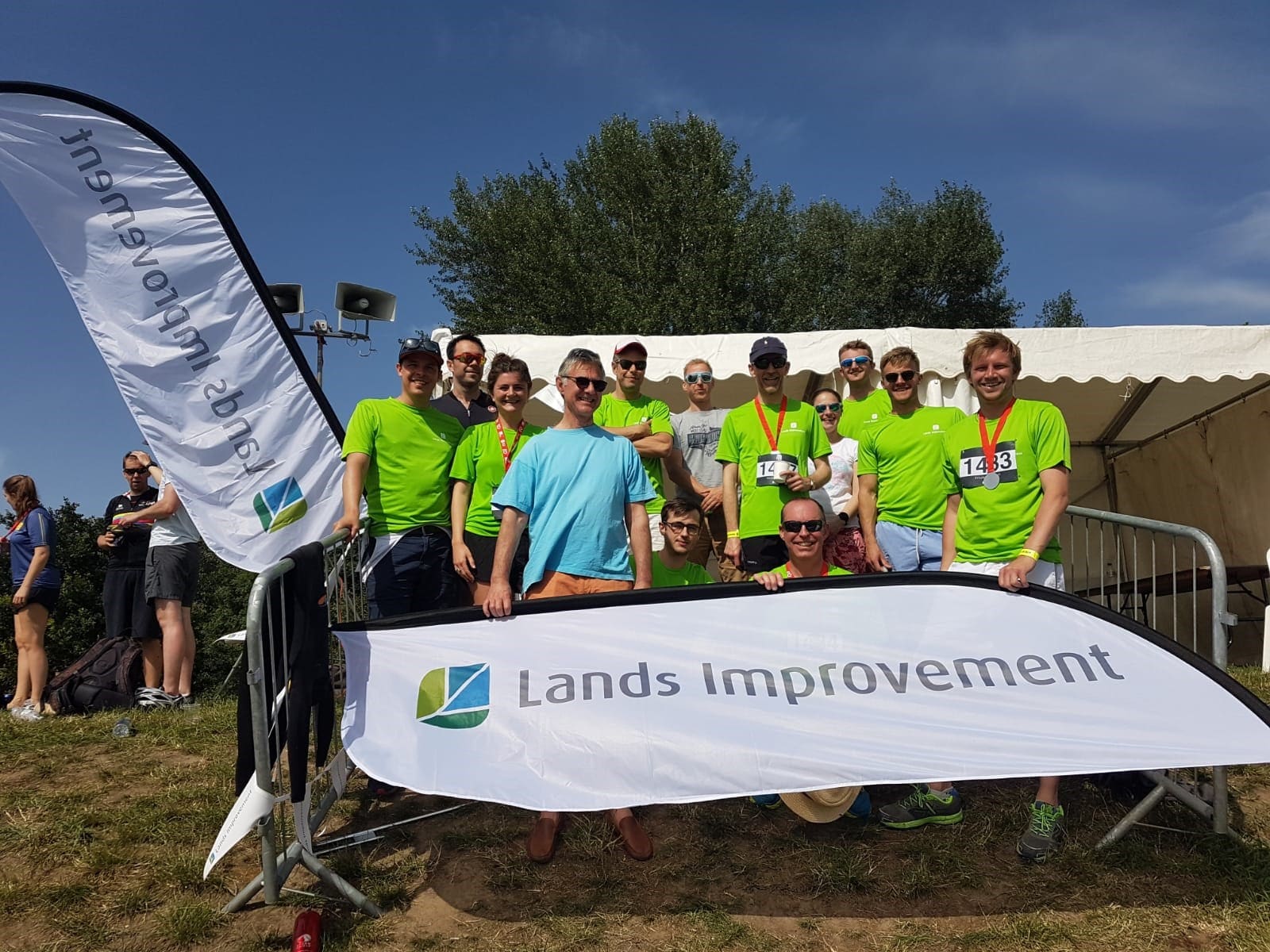 Location: Dorney Lake, Buckinghamshire
Five teams from Lands Improvement, comprising 12 LIH people and two from Telereal Trillium completed the 2019 JLL Property Triathlon on Friday, 28 June 2019, where relay teams ran, swam and cycled to raise over £2 million for charity.
The event took place at Dorney Lake in Buckinghamshire, on a perfect day with 26 degrees, breeze and sun.
Well done to all the teams who participated and big congratulations to Sam Mogridge who participated as a relay team on his own and came in with a very impressive time of 1hr, 15 mins and 32 seconds!
• Team Sam LIH 3 came in with the fastest time at 01:15:32 – coming 39th out of 178
• Team LIH 4 which was Georgina, Chris and Ed, came in at 01:21:06 – coming 72nd out of 178
• Team LIH 2 which was Matt, Steffan and James, came in at 01:22:43 – coming 84th out of 178
• Team LIH 5 which was Patrick, Louis and PDT, came in at 01:29:32 – coming 136th out of 178
• Team LIH 1 which was Kari, Nick, and Nigel, came in at 01:36:53 – coming 156th out of 178
The annual triathlon event is now on its 13th year running and it is the largest one-day triathlon event in the UK. It consists on swimming 750m in the clear water of the rowing lake, biking 21.2km four laps of a flat tarmac circuit around the lake and running 5km, two laps along the side of the rowing lake on tarmac paths.
For more information, please visit: https://www.propertytriathlon.com/