Lands Improvement to contribute over £6m to delivery of new primary school in Hertfordshire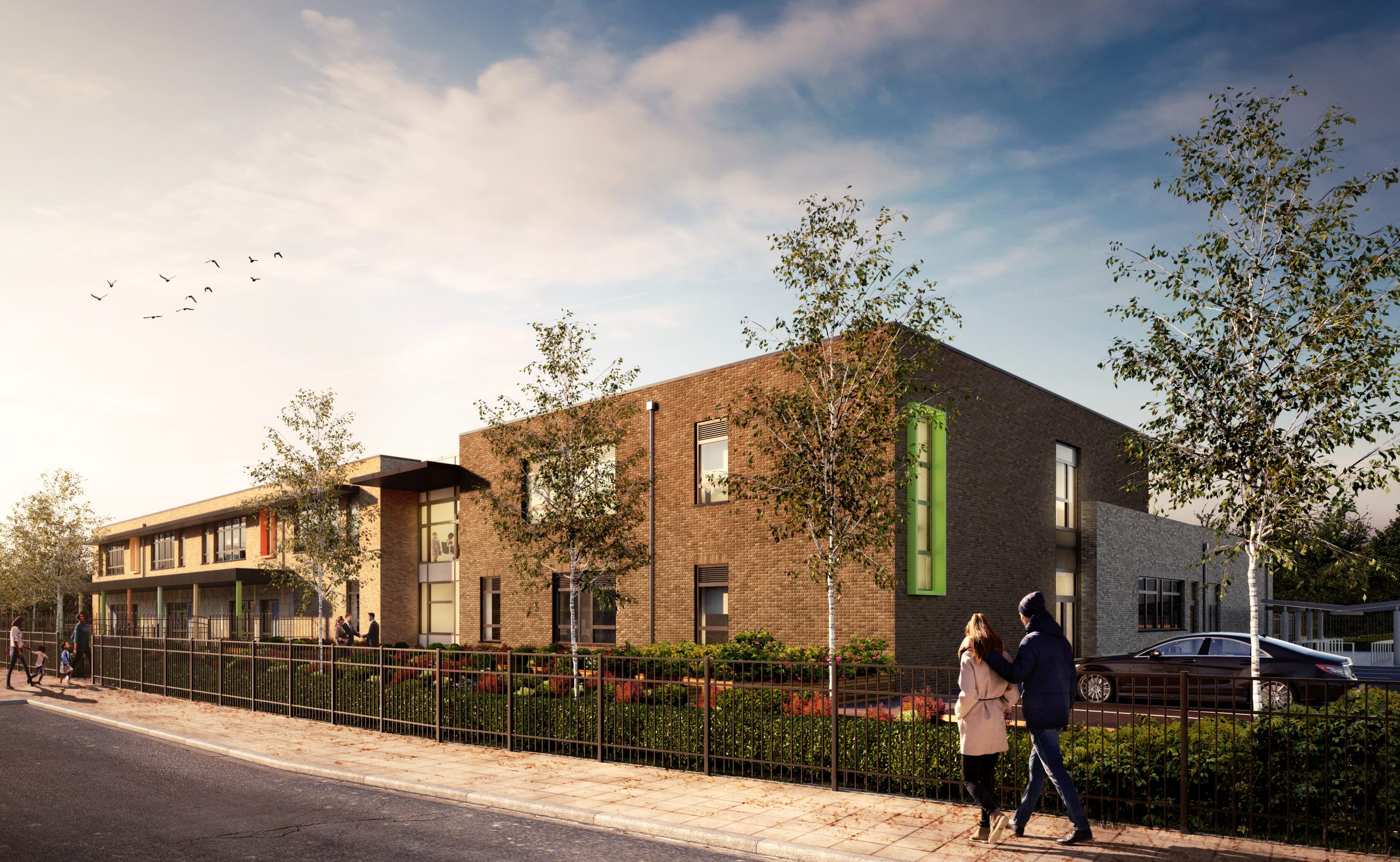 Lands Improvement has transferred five acres of serviced land in Hoddesdon, Broxbourne to Hertfordshire County Council for the delivery of a two-form entry primary school. To further support this, we expect to contribute more than £6 million to the provision of the school over time in further financial contributions, complementing our strong focus on placemaking.
The new primary school is set to open in September 2024 and will be a vital component of the community at High Leigh Garden Village. The new village will include 539 homes, of which 119 will be affordable, as well as a care home, shops, nursery, public open space and allotments.
The scheme follows our robust research-based and community-led approach to placemaking, which has been developed in collaboration with social enterprise and research institute Create Streets. Like our other schemes, High Leigh Garden Village will incorporate high-quality public realm and create spaces for the local community to thrive in.
The development is being delivered in joint-venture with Taylor Wimpey, and the associated site infrastructure required for the school.
High Leigh Garden Village is part of our portfolio comprising over 5,000 acres and 28 live projects. With schemes located from Bristol to Kilmarnock, we have a significant impact on the types of places being brought forward across the UK for people to live in.
James Stone, Managing Director said:
"It's great to lay the foundations for a thriving community in High Leigh Garden Village. This scheme will not only provide much-needed housing in Hertfordshire, but create truly outstanding places to live, involving all of the elements needed for people to call it home. We look forward to delivering the primary school in long-term partnership with Hertfordshire County Council and other stakeholders."