Lands Improvement sells 39.5 acre Apedale Road site to Gleeson Homes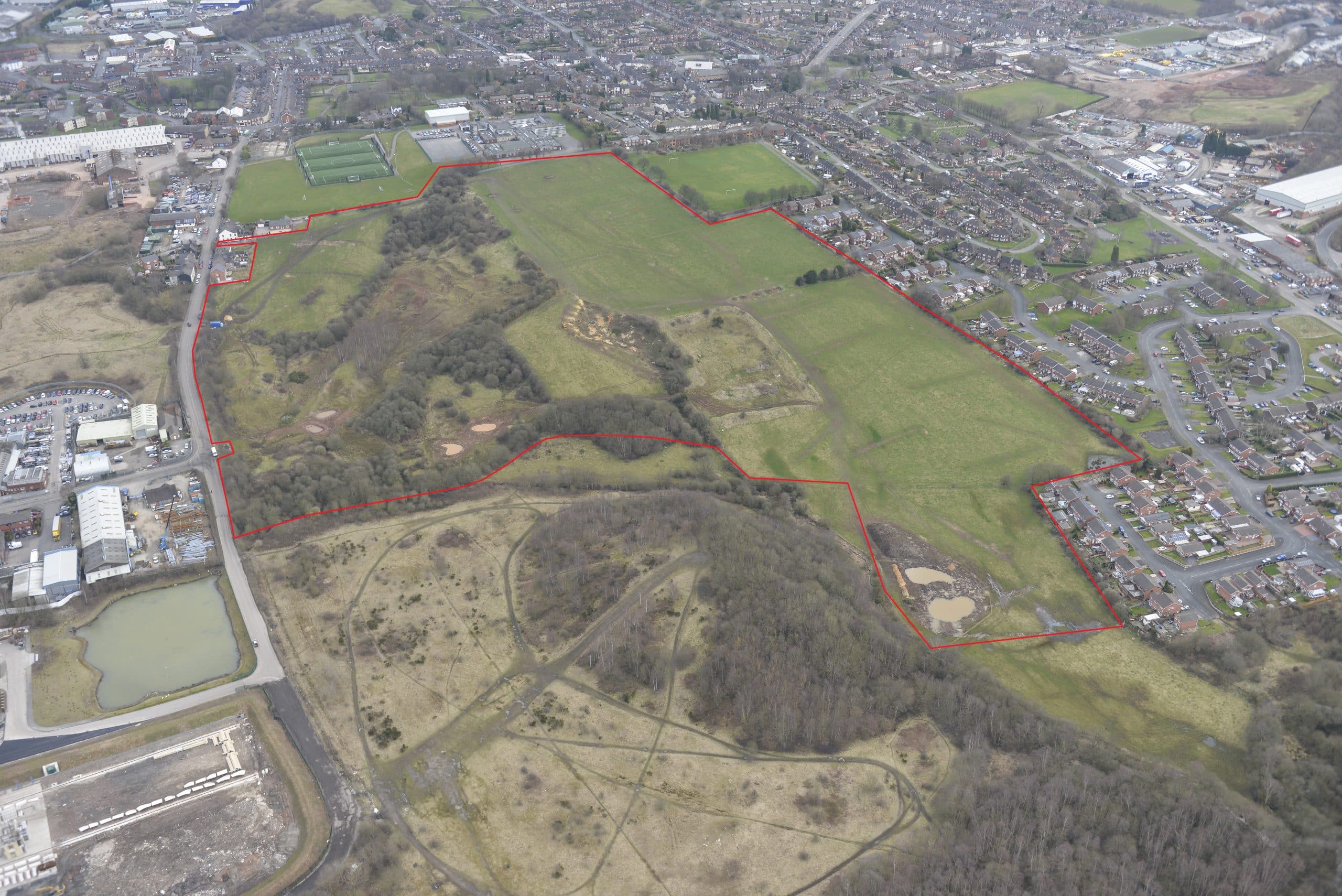 Lands Improvement  is pleased to have completed the sale of a 39.5 acre site on Apedale Road in Newcastle Under Lyme to Gleeson Homes.
Lands Improvement established the principle of development at this site through previously undertaken planning and promotion work. This included securing outline planning permission for up to 350 dwellings, as well as strategic public open space and play area, a SuDS basin, an ecological enhancement area and vehicular access arrangements.
The development, which is set to be named Watermills, after the Watermills Wood, will see the plot of unused land be transformed into beautiful, high quality, low-cost 2, 3 and 4 bedroom homes, built in Gleeson's urban and rural elevation styles. With house prices on the development anticipated to start from £140,000, Gleeson expect these homes to be highly attractive to first-time buyers, growing families and downsizers local to the area and nearby.
James Stone, Managing Director at Land Improvement said: "Lands Improvement is delighted to have completed the sale of this land to Gleeson. We have been involved at Apedale for a significant period of time, and it is rewarding to see Gleeson build upon our initial work, which is going to provide much needed affordable homes for first-time buyers and families, and bring wider benefits to the local community."
Steve Cosgrove, Operations Director for Merseyside, commented: "Gleeson is very excited to be bringing Watermills, our newest development to Apedale Road. The development is located just across from Apedale Country Park meaning it's in an ideal location for customers.
"Gleeson is dedicated to ensuring that the housing market better serves young first-time buyers and families on low to average incomes, making homeownership a reality. We are looking forward to working with the local community and will be looking to employ a workforce that comprises of local labour, including apprentices, and contractors."