South Beds urban extension Linmere continues to take shape following further sale to Bellway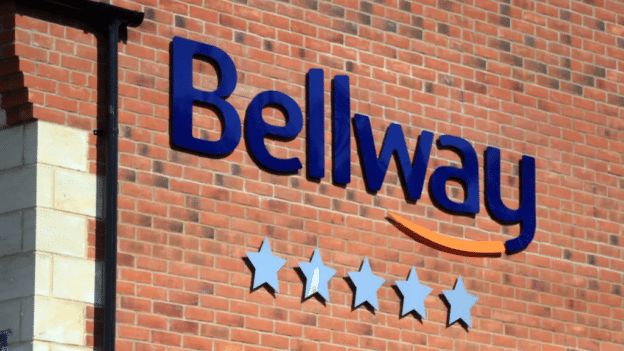 The Houghton Regis Management Company ('HRMC'), the consortium bringing forward Linmere, a major urban extension located to the north of Houghton Regis in South Bedfordshire, has completed on the sale of 7.7 acres to Bellway.
This is the second parcel of land that Bellway has acquired in the first phase of the Linmere development, following its previous purchase of 7.3 acres in August 2020, and will see a further 154 homes added to 153 that it already has under construction.
This latest residential land sale to Bellway represents the third in the first phase of Lands Improvement's masterplan, which will deliver a total of 1,000 new homes including private for sale, self-build properties, both affordable rent and shared ownership affordable housing, a local centre and a primary school. As part of the transaction, Bellway will also provide a local play area, in keeping with Linmere's focus on ensuring access to public open space, cycle paths and sports pitches to support wellbeing and an outdoor way of life.
Further announcements on the remaining parcels of land in the first phase of the development are expected to be made soon.
Nigel Reid, Development Director of the HRMC said: "Bellway has wasted no time at all in delivering high quality homes at Linmere and we welcome its latest investment in the development. These new homes take us a step closer to creating a whole new community at Linmere, served and surrounded by outstanding parkland, local amenities, retail and leisure facilities."
Luke Southgate, Sales Director of Bellway Northern Home Counties, said: "The acquisition of a second parcel of land at Linmere further demonstrates Bellway's commitment to delivering high quality housing at the Houghton Regis project. We've experienced a very strong level of interest at our first phase, Bellway at Linmere, which we have maintained since the site launched. The second phase of housing we've acquired will help deliver another 154 new homes, taking Bellway's overall contribution to the scheme to more than 300 when work is completed."
On behalf of its consortium partners Aviva Investment and the Diocese of St Albans, Lands Improvement is leading on the development of Linmere, which will ultimately deliver up to 5,150 homes, 1.25 million sq. ft of distribution and up to 1 million sq. ft of retail, office and leisure development, together with associated open space, new schools and community facilities.