Lands Improvement seeks growth with new land opportunities and opens up to Promotion Agreements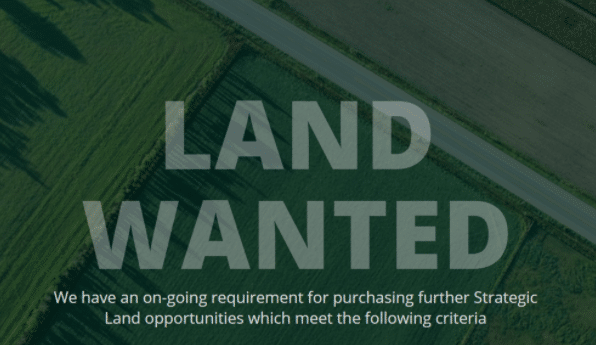 Lands Improvement is seeking further growth and have capacity to take on new opportunities with shorter planning time horizons building on our track record.
Investment capacity and infrastructure experience, means we have the capability to unlock larger scale development sites from 20+ acres and with a planning horizon of between 2-50 years are sought.
In 2021 LIH are looking to take on new sites in pursuit of business growth, Lands Improvement has expanded its currently recognised strategy of acquiring unconditional purchases of freehold interests, to include the move into Promotion/Development Agreements. Get in touch to discuss further.
Lands Improvements' expertise in complex planning on greenfield, brownfield and greenbelt land as well as skill in delivery and funding of infrastructure gives Lands Improvement a leading edge over many of its competitors, where in a modern planning and development environment, achieving outline planning consent is only the start of unlocking maximum value for a site.
Sam Mogridge, Head of Acquisitions at Lands Improvement said: 'We are very interested in hearing from agents, consultants and landowners to help us identify new land opportunities. We have chosen to move to into Promotion/Development agreements as well as a combination of Freehold Land and Options to enable the growth of the business or the evolution of the housing market."
Please get in touch with Sam Mogridge if you have information that could help us identify new land opportunities.