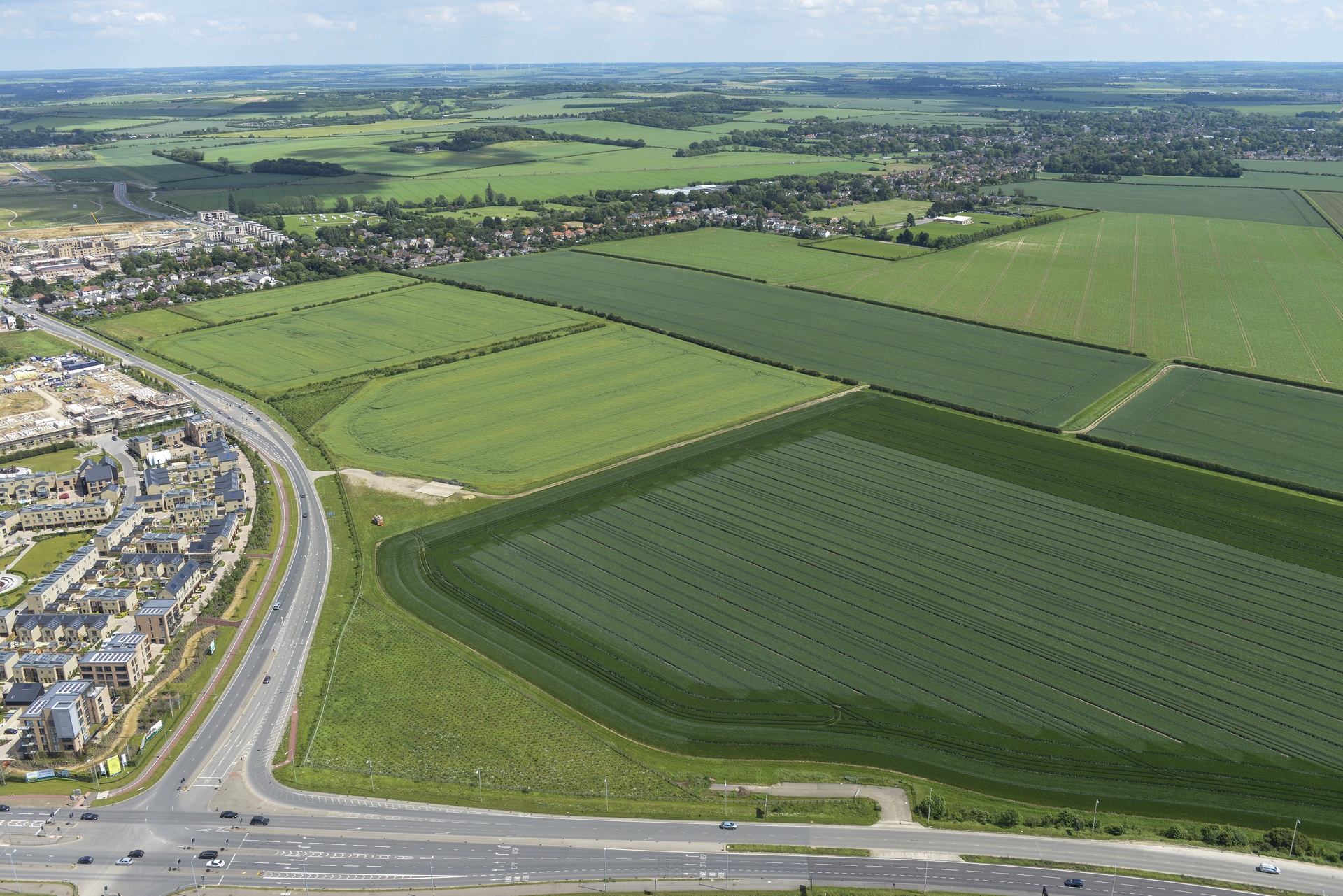 Dwellings
Size
Stage
Location
Planning Application Submitted
Planning Application Granted
Land Sold to House-builder
Lands Improvement together with Pigeon Land have a joint Promotion Agreement over 170 hectares of Greenbelt (GB) land to the south of Cambridge.
The site together with adjoining land interests is being promoted through the Greater Cambridge Share Partnership Local Plan in order to meet the expansion needs of the Cambridge Biomedical Campus (CBC) located within close proximity to the site. CBC has produced a 2050 Vision to accommodate a new internationally significant mixed use Life Science Cluster, which the area of land  around the campus is actively responding too.
The following indicative development proposals, focussed on a new sustainable health and life sciences ecosystem were submitted in 2021 to the GSCP for consideration in the first stages of the Local Plan process expected to run until 2023/2024.
590,000sqft of Retail / Leisure, Education and Hotel and Conference
4,200,000sqft of Clinical, Research, Commercial R&D, Office space and Logistics
5,000 new homes (40% affordable)
Supporting community infrastructure to include schools, health care and open space
The scheme also makes commitments to meeting aspirational Carbon Net Zero targets, exceeding where it is able to Biodiversity Net Gains of 10%; and committing up to 50% of the scheme to being transformed into improved publicly accessible green space, with strong linkages to Cambridge's existing nature networks.
The next steps will involve continued promotion and active engagement within the GSCP Local Plan Framework. The Local Plan is not expected to be adopted until 2023/2024.
South of Cambridge, to the east of the M11, north of Greater Shelford, south of the Cambridge Biomedical Campus, west of Babraham Road
Linmere
Our approach at Linmere has been based on the vision of delivering a happy and healthy place for all residents. Our objective is to create…