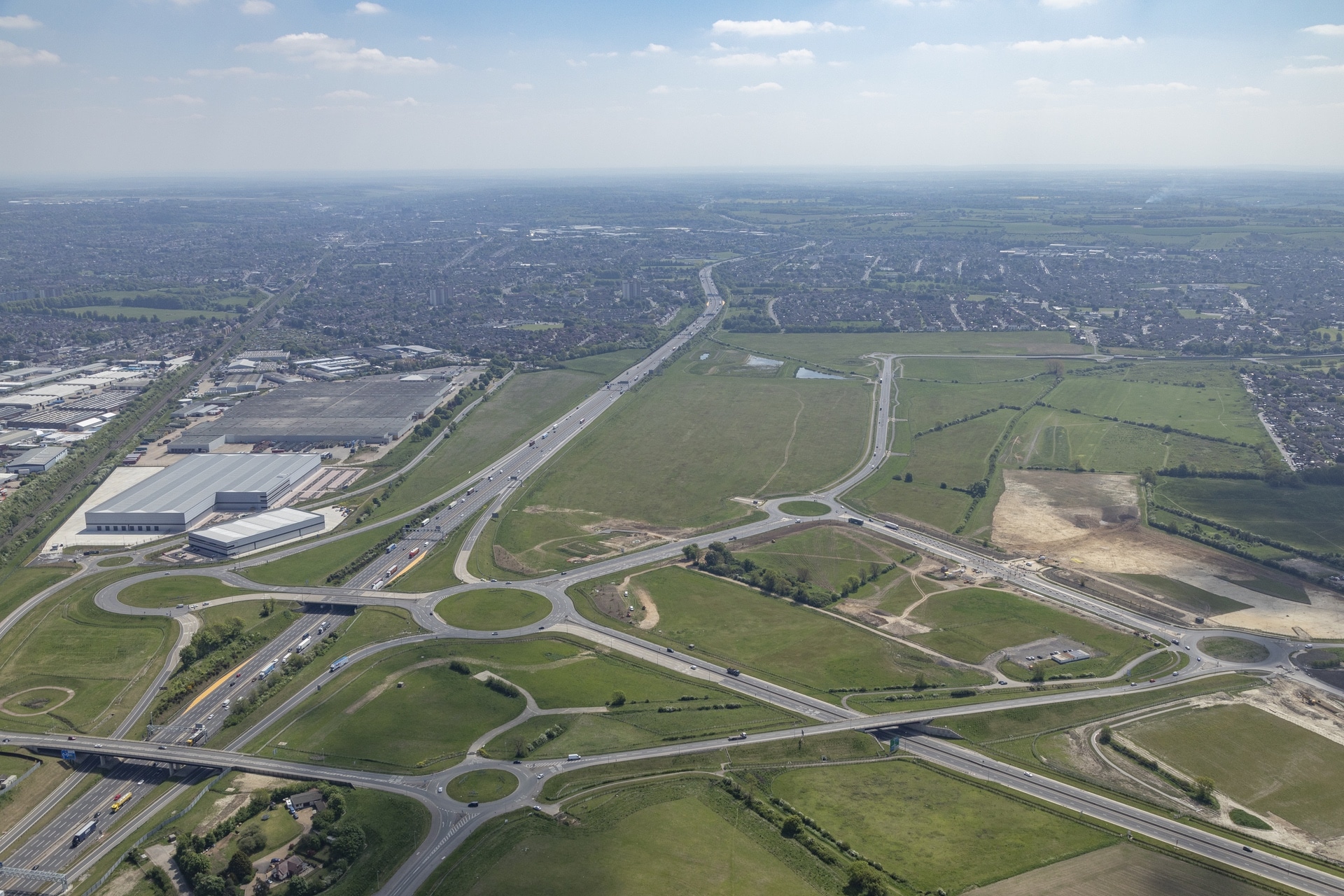 Dwellings
Size
Stage
Location
Planning Application Submitted
Planning Application Granted
Land Sold to House-builder
Our approach at Linmere has been based on the vision of delivering a happy and healthy place for all residents. Our objective is to create somewhere which is 'a truly great place to live, which people are proud to call home and where residents can enjoy a great quality of life.'
Linmere will deliver 5,100 residential units, 2 million sq ft of commercial and employment accommodation, 3 new schools and Circa 80 Ha of open space.
Lands Improvement are delivering all strategic infrastructure prior to selling fully serviced parcels of land to developers under enhanced design codes. The infrastructure being delivered includes key spine roads and primary on-site road networks, parklands, play areas, and sports facilities, allotments, community facilities, all utility connections, SUDS solutions and drainage, earthworks, and visual mitigation.
As a Master Developer, Lands Improvement is focused on creating communities of the future. Linmere is being built to create communities for residents to live, learn, work, play and relax. We are embedded in the development, are passionate about delivering the best place possible, and are implementing long-term management strategies which will ensure the enduring legacy of Linmere for years to come.
Homes are being delivered and occupations have begun on the first two parcels which were sold to housing developers. We have now sold four parcels of land and developer feedback is extremely positive.
Lands Improvement are in the process of delivering the Linmere 'Farmstead'. The Farmstead is made up of three distinct buildings – café, hall, and retail/work unit – with a bespoke adventure playground wrapping round the café. At the heart of the scheme is a sheltered courtyard designed to host a rich and diverse range of activities from weekly markets to annual events – a place to gather, support local craft businesses and facilitate public celebration events.
This important community asset is being delivered at an early stage of the project to provide a centre for the use of the existing Houghton Regis community as well as new Linmere residents. It is also the gateway to the adjacent open spaces and neighbouring countryside with its network of paths and bridleways.
The Lidl supermarket has been completed and opened before Christmas 2021.
Further local amenity centres will be delivered in the coming few years, to ensure we are offering as wide a mix of amenity as possible for our residents in the early years
The main open space, Linmere park, is undergoing final works and will offer open spaces for a wide mix of activity, with a running track, pump track, a measured walking path and multi-use grass areas, as well as wildflower meadows, ponds and planting. This will be a facility open to the wider community and has been created early in the project to ensure early residents are able to make full use of the facilities from the beginning of their time at Linmere.
Linmere lies to the north of Houghton Regis (adjacent to J11a of the M1) on former Green Belt land
Aylesbury
Our primary goal for this site is to gain outline planning application permission for up to 750 new homes, a primary school, community centre and…