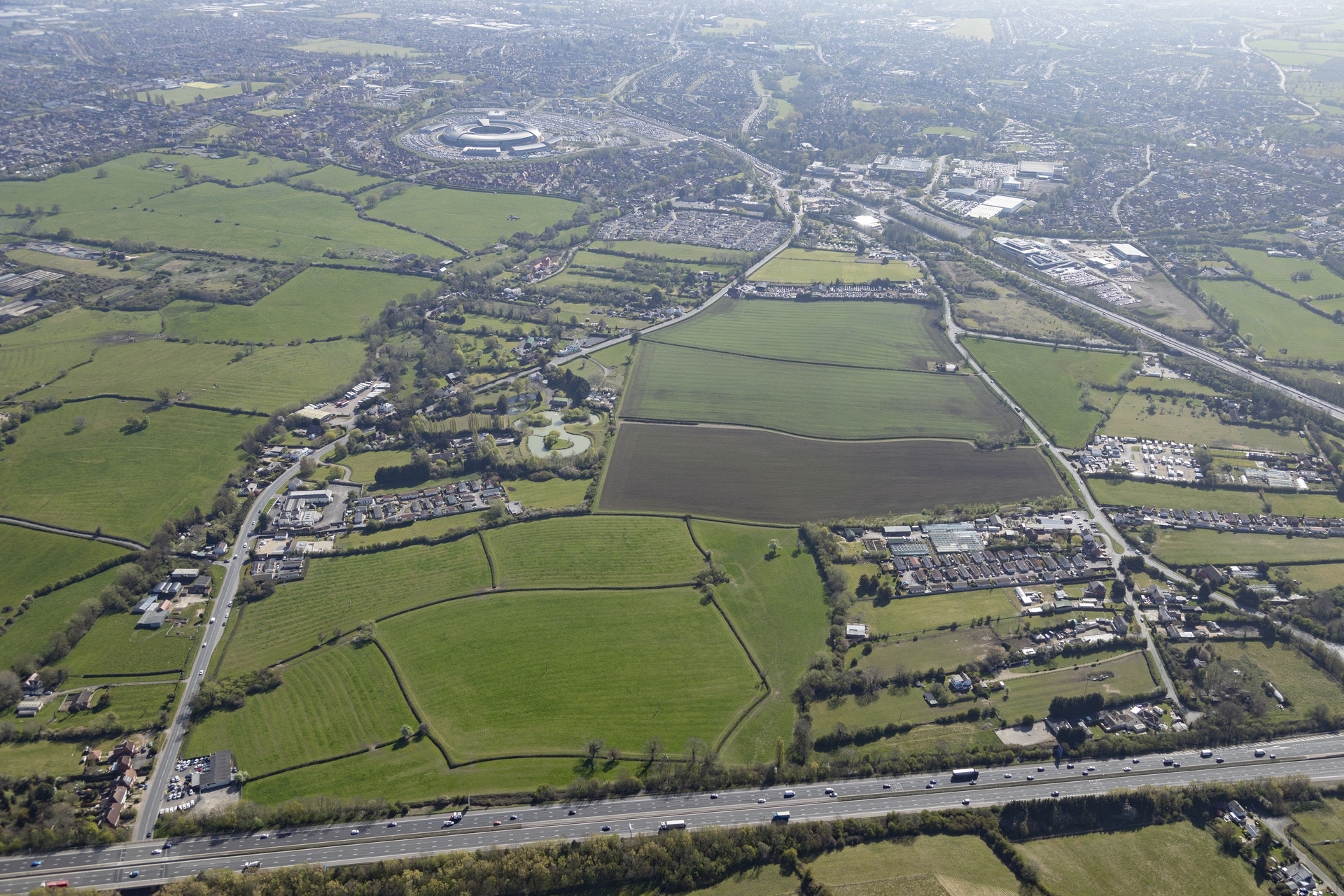 Dwellings
Size
Stage
Location
Planning Application Submitted
Planning Application Granted
Land Sold to House-builder
Lands Improvement acquired the site on the western edge of Cheltenham in early 2021. The site comprises 36.42ha (c.89 acres) of Green Belt land located north of M5 junction 11 and sits within Tewkesbury Borough Council.  This highly sustainable site forms part of the Golden Valley growth area identified by Cheltenham Borough Council supporting their proposals for the Government-backed Cyber Central campus; the home of the UK's intelligence and cyber industries connecting into the existing GCHQ.
The Lands Improvement site will be promoted for development through the forthcoming Gloucester, Cheltenham and Tewkesbury Joint Core Strategy Review with the potential to achieve a new community of 500+ new homes, green infrastructure and community facilities utilising the Lands Improvement placemaking framework to underpin the masterplanning principles.
The project is in the early stages of planning promotion through the emerging local plan. The emering local plan is likely to seek to allocate new sites for residential development and this site will be promoted for a strategic allocation for residential led development.
The site is located to the west of Cheltenham
Linmere
Our approach at Linmere has been based on the vision of delivering a happy and healthy place for all residents. Our objective is to create…