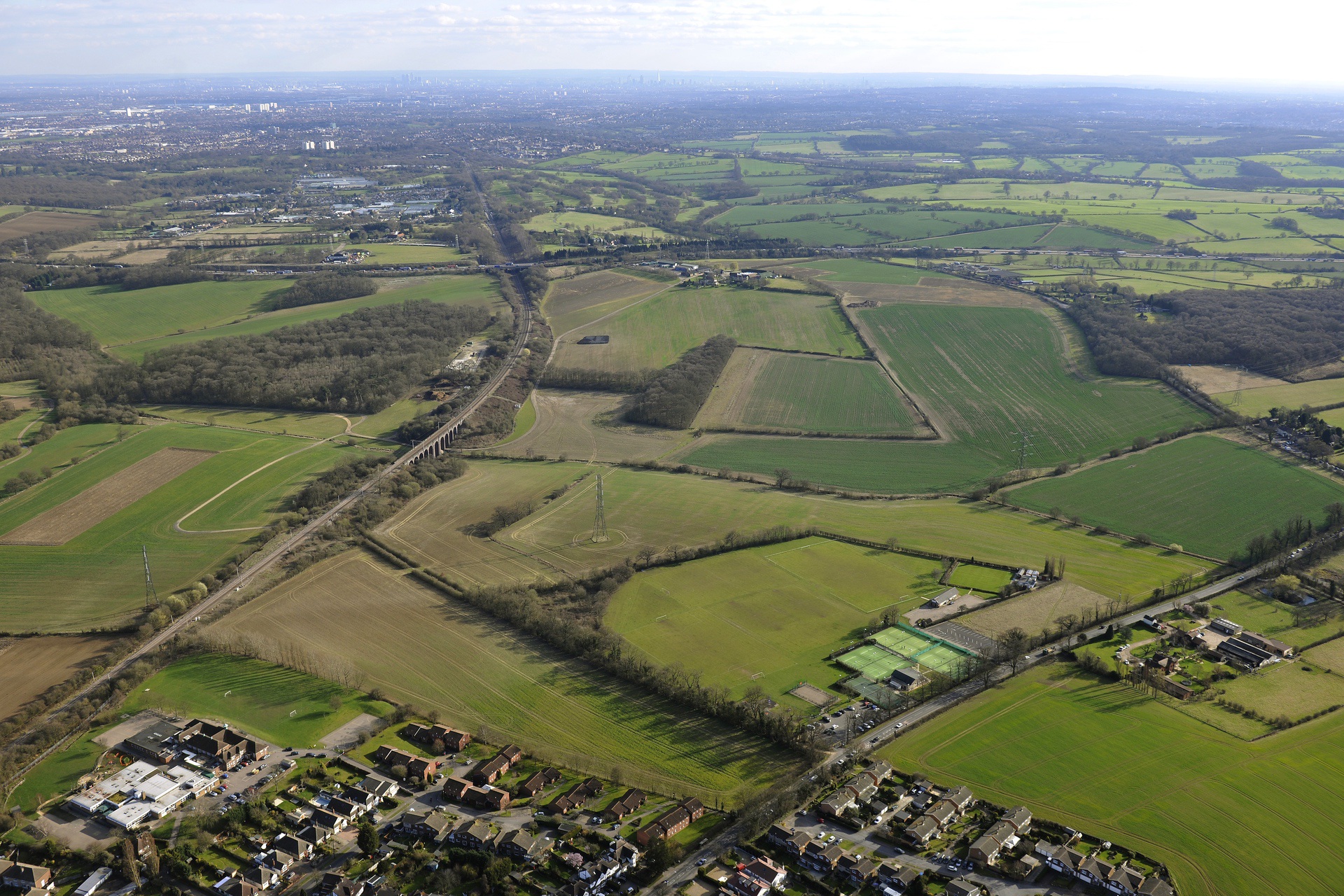 Dwellings
Size
Stage
Planning application submitted
Location
Planning application submitted
Planning application granted
Land sold to housebuilder
Lands Improvement owns 40 acres of land on the western edge of Cuffley, a village located within Hertfordshire county, sitting within Welwyn and Hatfield Borough Council area.
The site is set within a mature landscape and is within walking distance of the town centre, local primary school, sports facilities, and railway station. This Greenbelt site is being promoted through the Local Plan Framework in consultation with the local community for a well-designed high quality residential extension to Cuffley.
The site comprises of 2 phases of development. Phase 1 (11 acres) is subject to a planning application for 121 new residential dwellings and has a draft allocation in the emerging Local Plan and is currently awaiting approval by the Local Authority. Phase 2 (28 acres) has been identified as a potential site that could be included within the Local Plan and delivery up to 200 new homes. The promotion of Phase 2 is on-going as part of the on-going Local Plan Process and extensive positive consultation with the surrounding community, including the adjacent Primary School, Sports Clubs and Paris Council is a highlight of the scheme.
Both Phases have been successfully promoted through the emerging Local Plan framework over a number of years.
Phase 1, is subject to a planning application currently with the Local Authority awaiting approval. The Masterplan is for up 121 new homes, an associated S106 package and affordable housing. This phase sits within the Welwyn Hatfield Borough Council's Greenbelt. After several years of actively promoting the site Lands Improvement was able to secure a draft allocation for the site's release within the emerging Local Plan. The Plan is due to be adopted later in 2021 within the associated Planning Application being determined within similar timeframes.
Phase 2 has been identified as a potential site that could be included within the Local Plan, and promotion of the site will continue with a view to securing a success allocation within the Local Plan Framework.
Cuffley is situated just north of the M25 and west of the Village of Cheshunt, Hertfordshire. Central London is approximately 20 miles to the south
Linmere
Our vision for Linmere is to create a truly great place to live, which people are proud to call home and where they can enjoy…