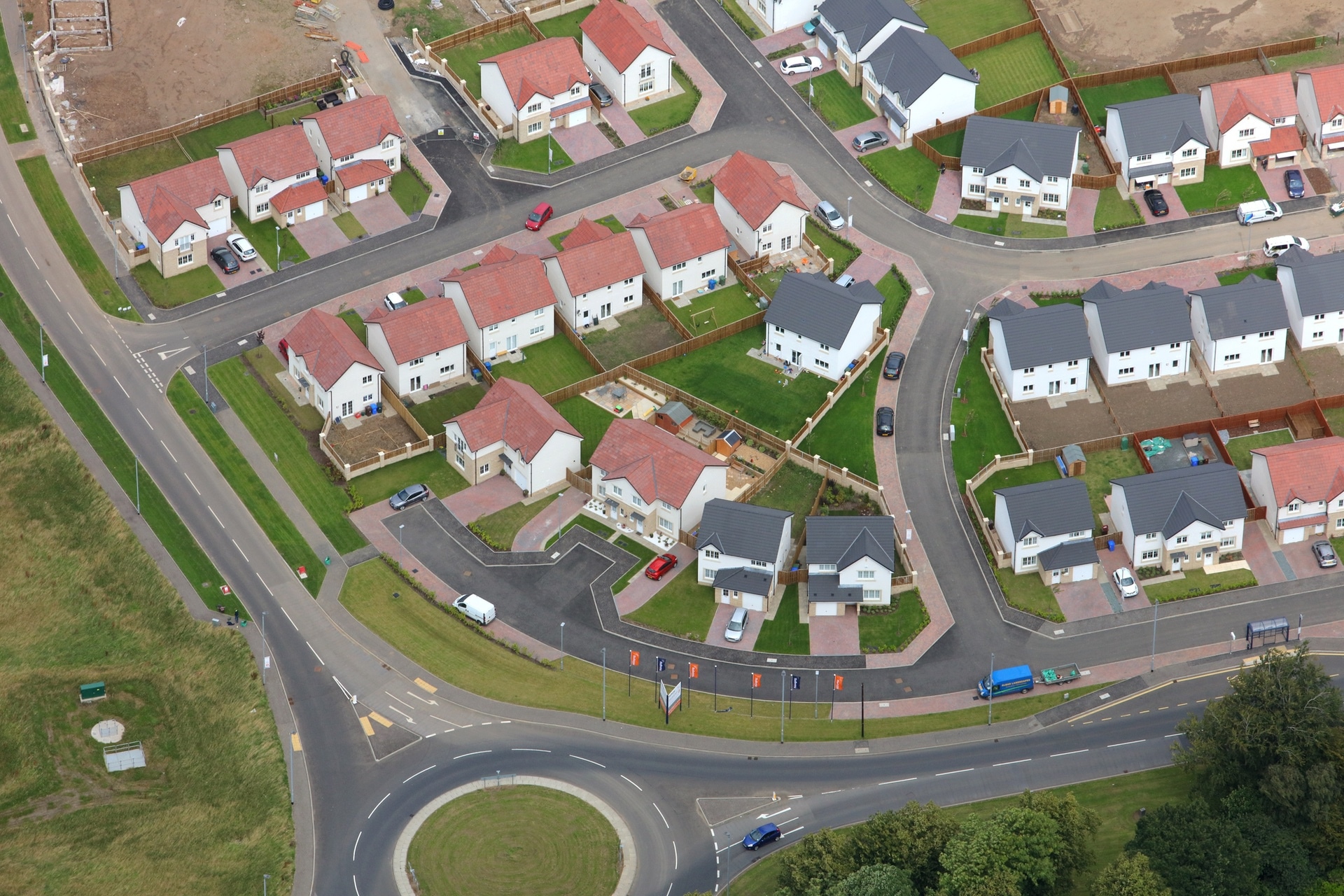 Dwellings
Size
Stage
Land sold to house-builder
Location
Planning Application Submitted
Planning Application Granted
Land Sold to House-builder
Lands Improvement submitted the application for planning permission in principal on the 6th February 2009 which was granted on the 8th May 2012, with planning permission for up to 550 dwellings.
Lands Improvement proceeded to appeal and was successful on the 8th may 2012 with granting of planning permission for up to 550 dwellings.
In addition to the dwellings permitted, approval was also granted for strategic Public Open Space (POS) and play, SUDS basins, public footpath connections and vehicular access arrangements.
Lands Improvement has invested c£5M implementing infrastructure on and off-site to bring forward serviced land parcels to market.
To date Lands Improvement has sold 3 parcels to Bellway Homes, which is nearing a completion of 240 new dwellings on-site.
Currently Lands Improvement are in process of completing the sale of the remaining parcels.
In parallel to progressing the consented land, Lands Improvement are promoting adjacent land through the Local Development Plan process. The consented land has been designed with safeguard links to this land. Lands Improvement are hopeful of securing an allocation for a further c600-800 dwellings and associated public open space and community amenities.
Fardalehill is situated immediately adjacent to the western edge of Kilmarnock.
Linmere
Our approach at Linmere has been based on the vision of delivering a happy and healthy place for all residents. Our objective is to create…