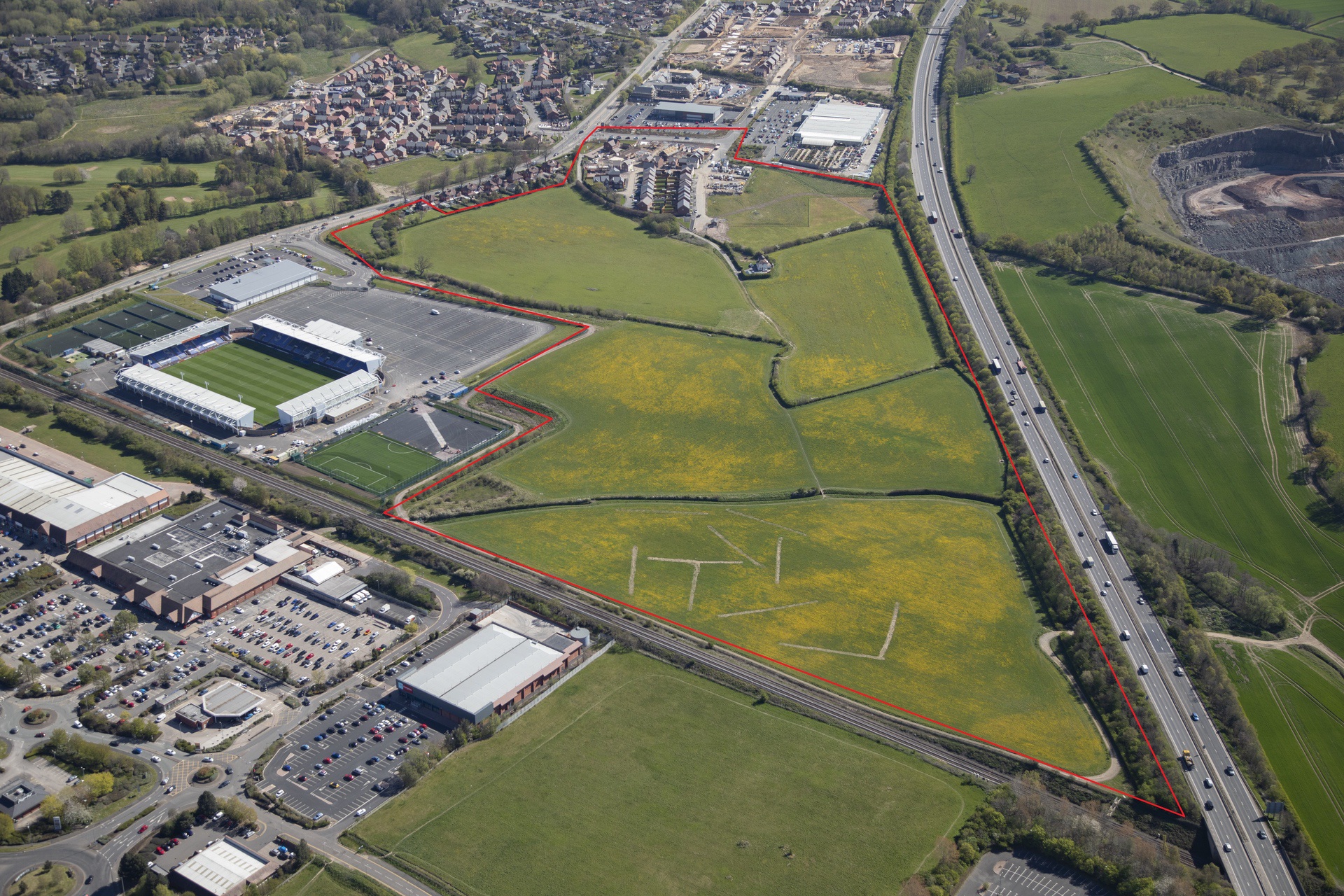 Dwellings
Size
Stage
Land sold to house-builder
Location
Planning Application Submitted
Planning Application Granted
Land Sold to House-builder
The Shrewsbury development land  originally comprised c.100 acres split approximately 50/50 between residential (eastern parcel) and employment (western parcel).
The land is allocated in the adopted Local Plan as part of a wider Strategic Urban Extension (SUE) and benefits from outline planning permission for up to 550 residential units and 37.65 net acres of employment land including B1, B2 and B8 uses, a hotel, a care home up to 70 beds and supporting local centre and community uses (A1, A2, A3, A4, A5, D1, D2).
Lands Improvements have invested in over £2m towards the construction of new access points, ground preparation and bringing in utility services to the development. The serviced residential development land has been sold in four separate parcels to Vistry, Galliers Homes, Bellway Homes and Miller Homes.
Lands Improvement are currently onsite investing a further £1m to service and prime the remaining employment land for development. The works include a new access road, and utility services.
The land is located on the southern side of the historic market town of Shrewsbury, Shropshire
Linmere
Our approach at Linmere has been based on the vision of delivering a happy and healthy place for all residents. Our objective is to create…