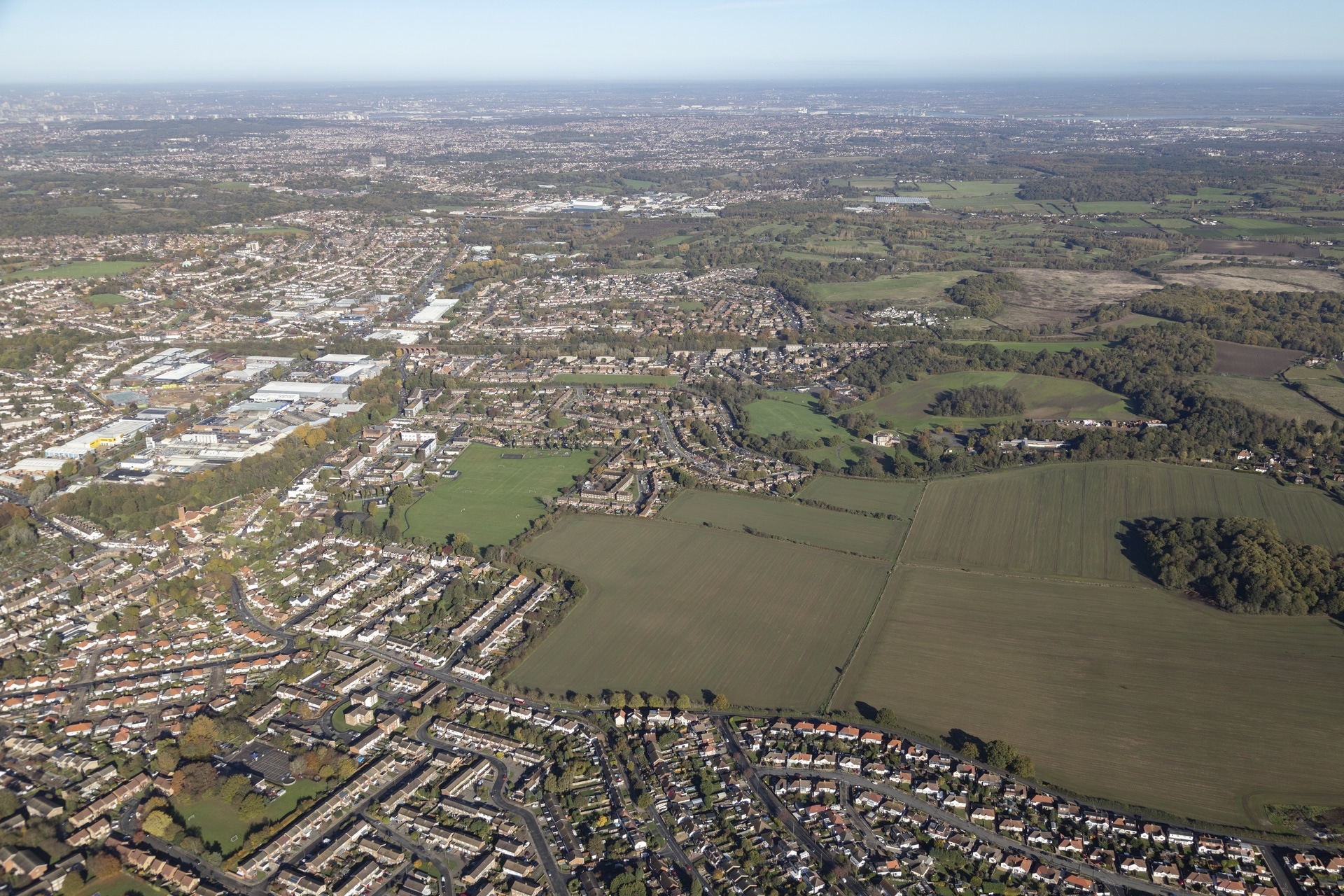 Dwellings
Size
Stage
Location
Planning Application Submitted
Planning Application Granted
Land Sold to House-builder
The Green Belt site comprises approximately 40 hectares of agricultural land to the east of St Mary Cray, Orpington, located within the London Borough of Bromley.  Well situated adjacent to the existing St Mary Cray Recreation Ground and the local primary school, the site has particularly good local connections to a range of facilities including a mainline railway station, as well as retail, employment and education opportunities.
The site falls within the Cray Valley Renewal Area, one of five identified areas within the Bromley Local Plan that seeks to maximise opportunities for enhancement and improvement. It will be promoted for residential-led development within the Bromley Local Plan Review. The site has capacity to achieve between 800 and 1,000 dwellings, alongside education and community facilities with enhanced landscaping and green infrastructure.  It will also provide Lands Improvement a great opportunity to demonstrate their focus on health, wellbeing and biodiversity enhancement with the emerging masterplan.
The site has been promoted through the previous local plan and the London plan. It remains Green Belt but will be promoted through the next Local Plan for mixed use residential led development and will seek to achieve a high quality site with placemaking and legacy at the heart of the promotion.
The site is located in Orpington, London Borough of Bromley
Linmere
Our approach at Linmere has been based on the vision of delivering a happy and healthy place for all residents. Our objective is to create…