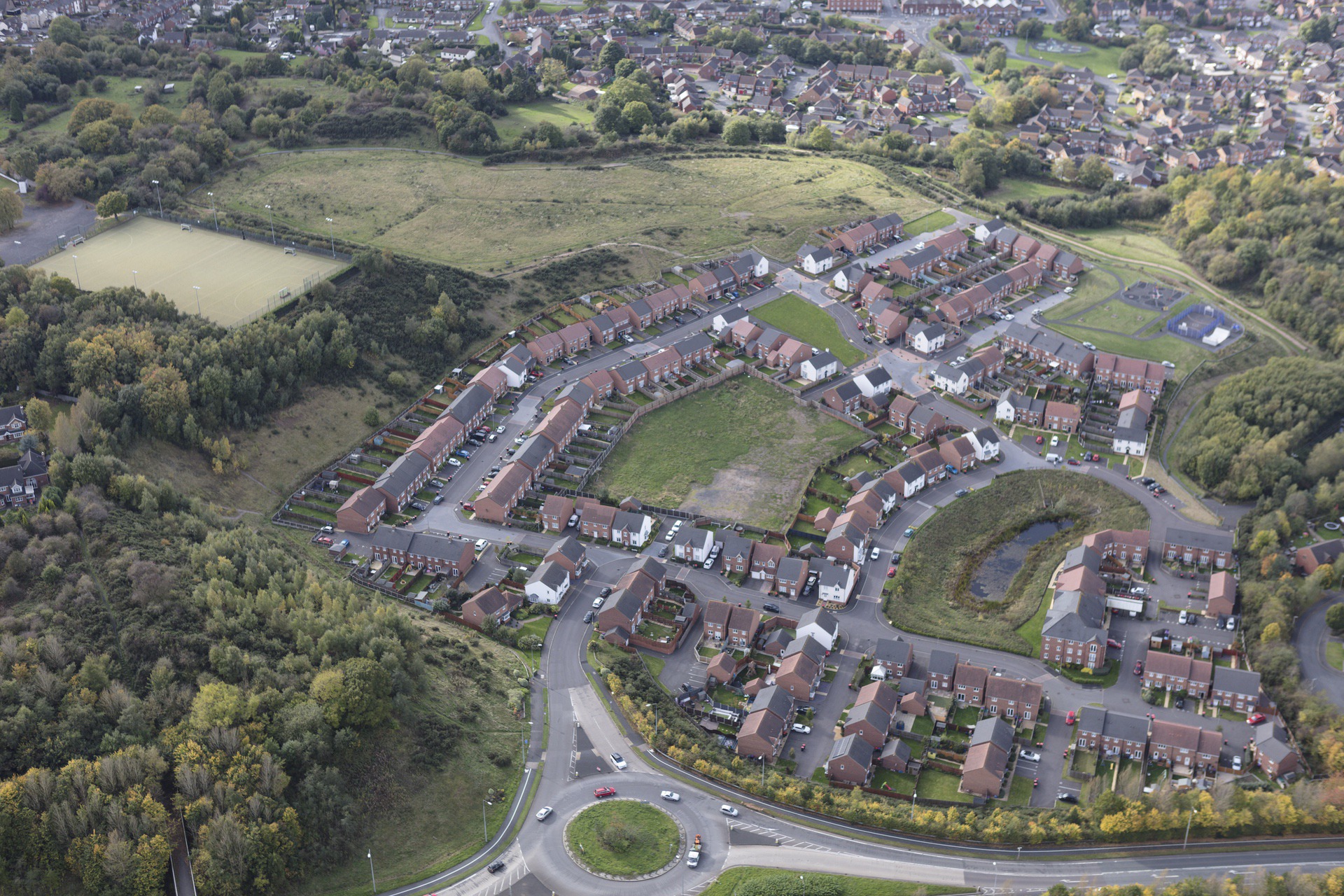 Dwellings
Size
Stage
Location
Planning application submitted
Planning application granted
Land sold to housebuilder
Our objective for Telford, previously a historic claypit mine, was to secure planning permission for up to 350 homes, on 21 acres of land; a mixed-use centre comprising 16.5 acres of a new country park and enhanced ecological areas; and 1.2 acres of play and open space amenities.
Following the granting of planning consent, technical approvals and detailed planning consents were secured for the following elements: section 278 major roundabout junction access off Redhill Way; section 38 technical highway approvals for the development's estate roads; section 104 sewer technical approvals for the development's strategic sewers; and full reserved matters planning consent for the development. This included the design of all house types and all of the development's open space and play amenities, country park and ecological enhancement areas.
The site was sold in phases to two housebuilders, and the majority of development on the site has now been completed. This has created a new community on the edge of Telford, with a large, mature, ecology country park providing an environmental focus to the development.
Located to the north west of Telford, Shropshire, the area was historically associated with clay mining.
Linmere
Our vision for Linmere is to create a truly great place to live, which people are proud to call home and where they can enjoy…