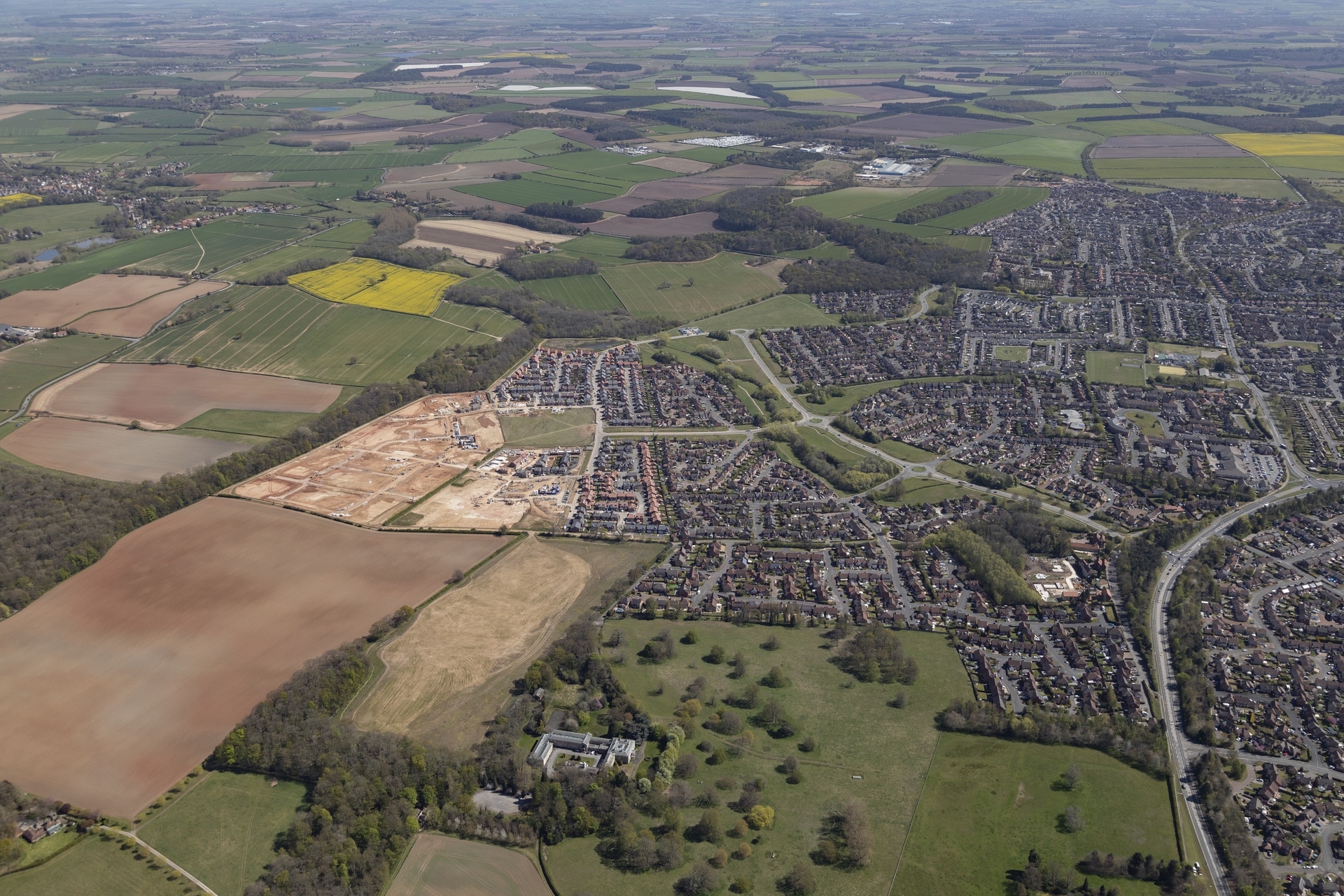 Dwellings
Size
Stage
Land sold to house
builder
Location
Planning application submitted
Planning application granted
Land sold to housebuilder
Lands Improvement submitted the application for outline planning permission in 2014 and secured consent for up to 750 dwellings on 12 December 2015. The consent also permitted a new, one-two form elementary primary school (two form if the council procures the additional school land reserved); two junior football pitches; a multi-use games area; generous areas of new public open space; and a SuDS (sustainable drainage system) basin.
We have invested around £6m on implementing infrastructure on and off site to bring serviced land parcels to the market, and we have serviced the school land parcel.
To date, Lands Improvement has now sold all of the consented/serviced land to house builders, in three lots. In September 2017, we completed the sale of lot one to Jones Homes (around 170 dwellings) and lot two to Barratt David Wilson (BDW) (around 250 dwellings). Then in December 2019, we completed the sale of lot three to BDW (around 300 dwellings).
The next step is for Nottinghamshire County Council to take transfer of the serviced, school land parcel.
Worksop is situated between Nottingham and Doncaster and about 15 miles east of Sheffield.
Linmere
Our vision for Linmere is to create a truly great place to live, which people are proud to call home and where they can enjoy…