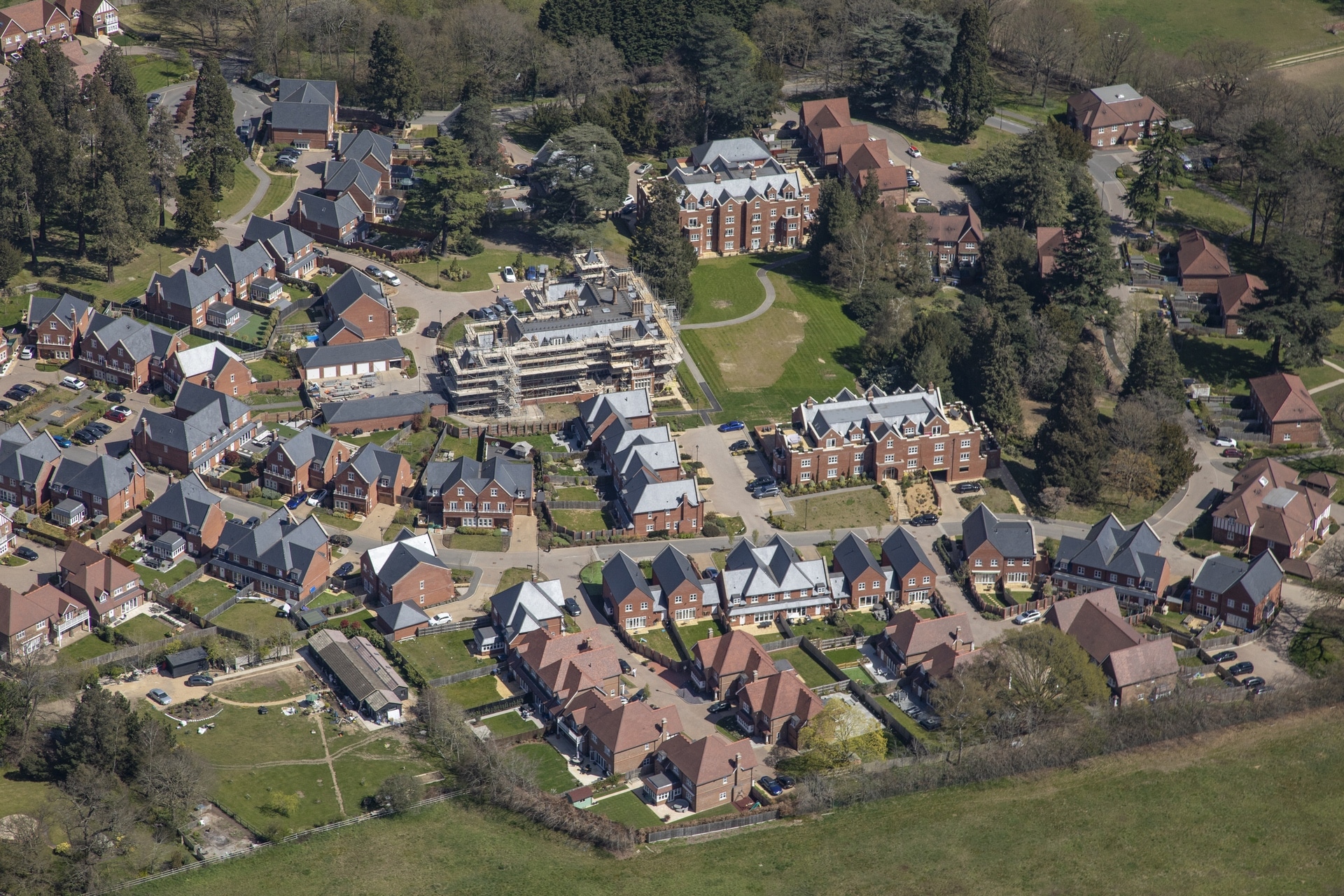 Dwellings
Size
Stage
Location
Planning application submitted
Planning application granted
Land sold to housebuilder
Lands Improvement worked with Welwyn Hatfield borough council and the local community to secure outline planning permission for the a major development site the Green Belt for residential use. This 47 acre site comprised a former historic building, known as the Frythe, a major research and development facility in a mature landscape setting. The Frythe was the home of the Wilshire family since the 1600 with the Frythe building dating from around 1850s. The building was used as  hotel between the wars and used by the government for research and development during the second world war (the development of folding bicycles was thought to have first occurred here). After the war, the site was used for pharmaceutical research and development.
Consent was obtained in December 2012 to construct up to 200 homes, retaining the Frythe building for conversion to apartments and preservation of the unique woodland setting.
The project had its challenges, including the demolition of 440,000 square feet of R&D properties including removal of basements and tunnels in an environment of 360 special trees. Widespread contamination was not present, however removal of a number of hotspots of contamination together with the removal of asbestos from the site was required. Material were removed from site only where necessary and high percentage of material retained for re-use in the construction process of filling basements and the formation estate roads. Lands Improvement provided necessary services to the site and an improved access road.
The site was then subsequently sold to Linden Homes and all development has now been completed.
The Frythe is a major development site within the Hertfordshire greenbelt, adjacent to the Village of Welwyn.
Linmere
Our vision for Linmere is to create a truly great place to live, which people are proud to call home and where they can enjoy…