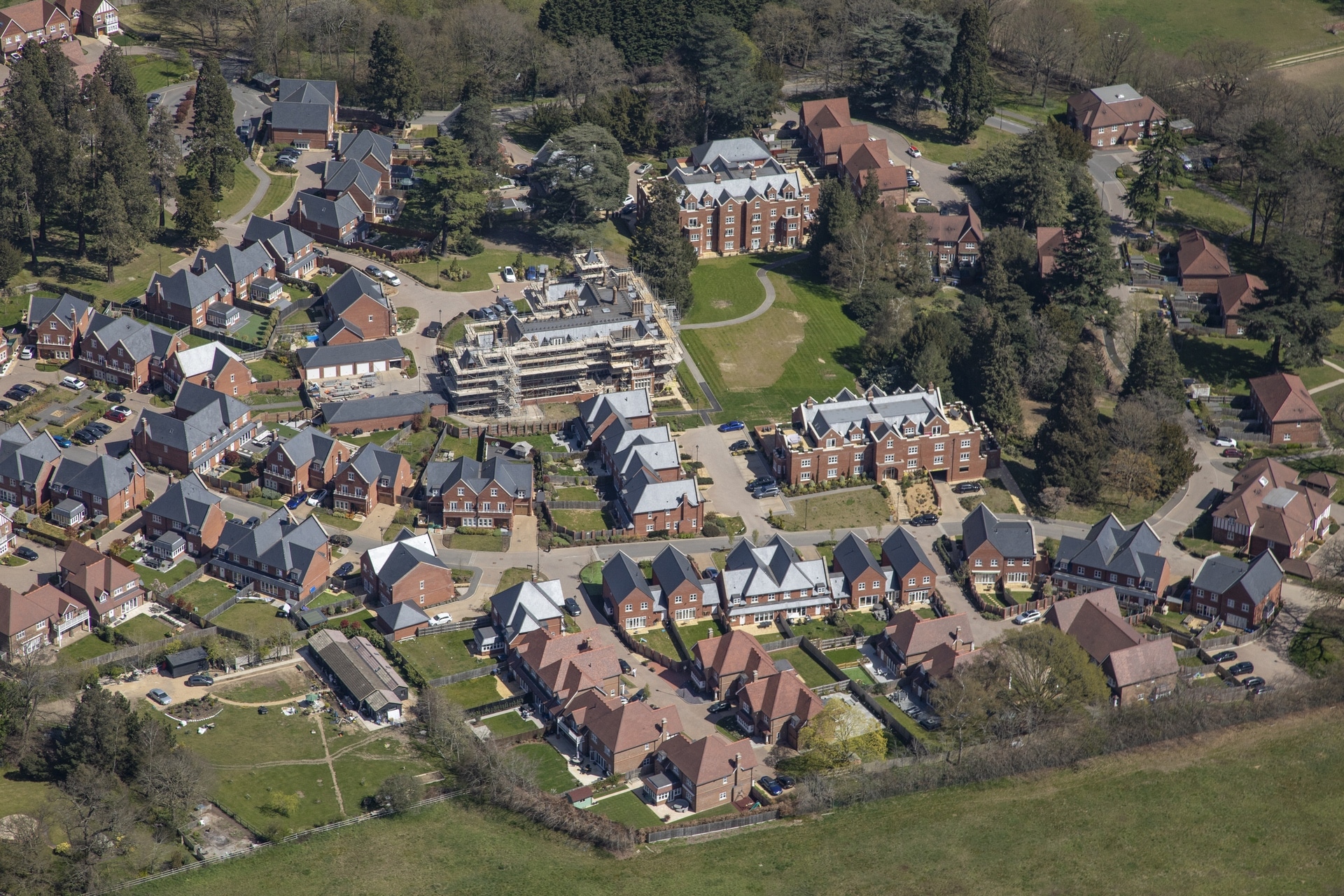 Dwellings
Size
Stage
Location
Planning Application Submitted
Planning Application Granted
Land Sold to House-builder
Lands Improvement worked with Welwyn Hatfield Borough Council and the local community to secure outline planning permission for the development of the site for residential use. This included the demolition of an existing R&D facility and the retention of the 'historic Frythe building', which was once a secret Special Operations Executive (SOE) factory in WW2. This was to be converted into 14 apartments, in addition to the development of 200 high quality homes. Preservation of the unique woodland setting was also a key consideration in this planning application.
Challenges for the site include the demolition of 440,000 sq ft of R&D properties including: specialised asbestos removal, backfilling of basements and tunnels; and the removal of significant areas of hardstanding. All fill material was produced on-site resulting in a 100% recycled demolition scheme negating any need for off-site landfill. Remediation of 10 plus below ground contaminated hot spots during earthworks operations, a major diversion of existing 11kV electricity mains and decommissioning of several transformer sub-stations. Achieving change of use of a Major Development Site in the Greenbelt, and retention of the main Frythe building to ensure its long-term preservation and reuse as residential accommodation. The site contained approximately 360 TPO Trees at the point of acquisition; careful design was required to protect this environment, including the erection of 1000m worth of approved BS standard tree protection fencing.
Lands Improvement was very pleased that unanimous approval was given by the Council granting planning permission for conversation of the Frythe building to 14 apartments and the provision of 200 new homes was approved.
The site was then successfully sold to Linden Homes with strategic connections to gas, electricity, water and communications already in place.
The Frythe is a major development site within the Hertfordshire greenbelt, adjacent to the Village of Welwyn
Linmere
Our approach at Linmere has been based on the vision of delivering a happy and healthy place for all residents. Our objective is to create…